BPCI TRACKER OUTLINE
BPCI Tracker was created as an efficient means to improve patient status communications. Our high encounter platform joins advanced SMS Text and Voice technologies with a patient's (or responsible party) existing mobile device. Without complex hardware requirements or extensive staff training, our system is an immediate patient tracking solution. Patient notification (alerts) frequency can be customized by account users (healthcare provider) for up to seven days a week (@ 8:30 am) for 30, 60, 90 days. Alerts are sent via SMS text or automated voice communication using simple prompts (care questions) to better establish a patient's overall status. All patient responses are collected for user reporting use. Patient responses of negative status (Poor or Average care) that signal a need for urgent care intervention are immediately reported to healthcare users and/or designated parties. In addition to outbound communication tracking alerts, patients can send inbound requests for assistance or to opt out of service.
For additional information, please visit our Q&A
BPCI Tracker notifies healthcare providers of high risk alerts to reduce declines in patient health and prevent rehospitalization. BPCI Tracker is a communication service and does not provide medical advice or services.  It is the responsibility of all users to inform patients of need to use traditional "911" services for all emergency situations.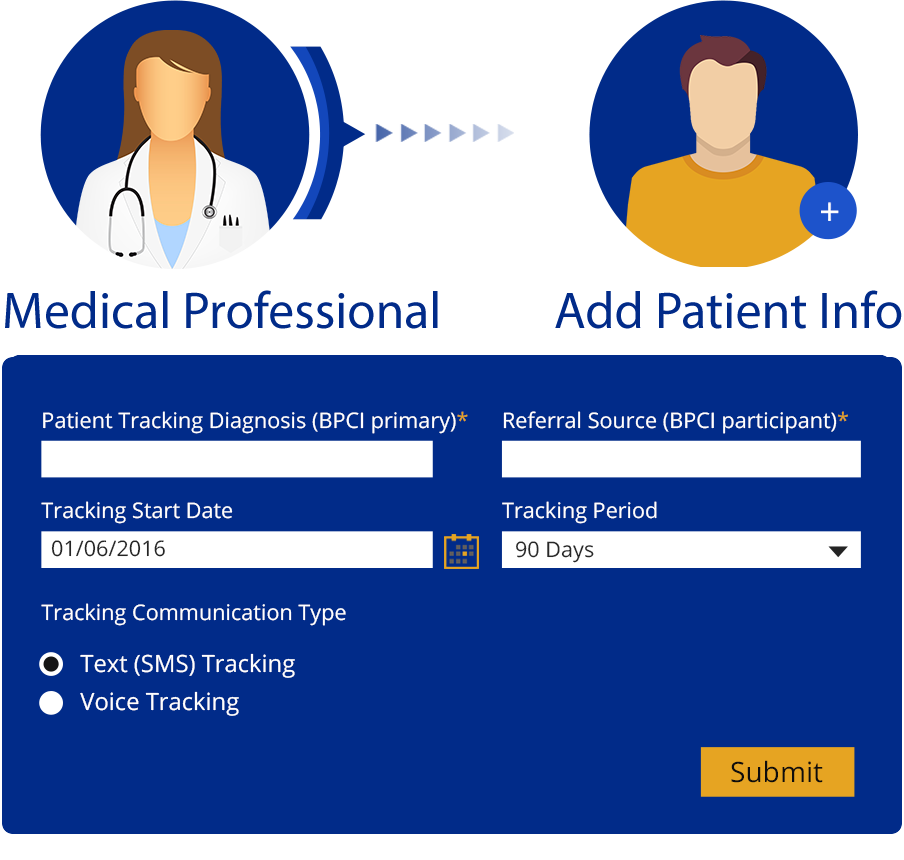 Provider Enters New Patient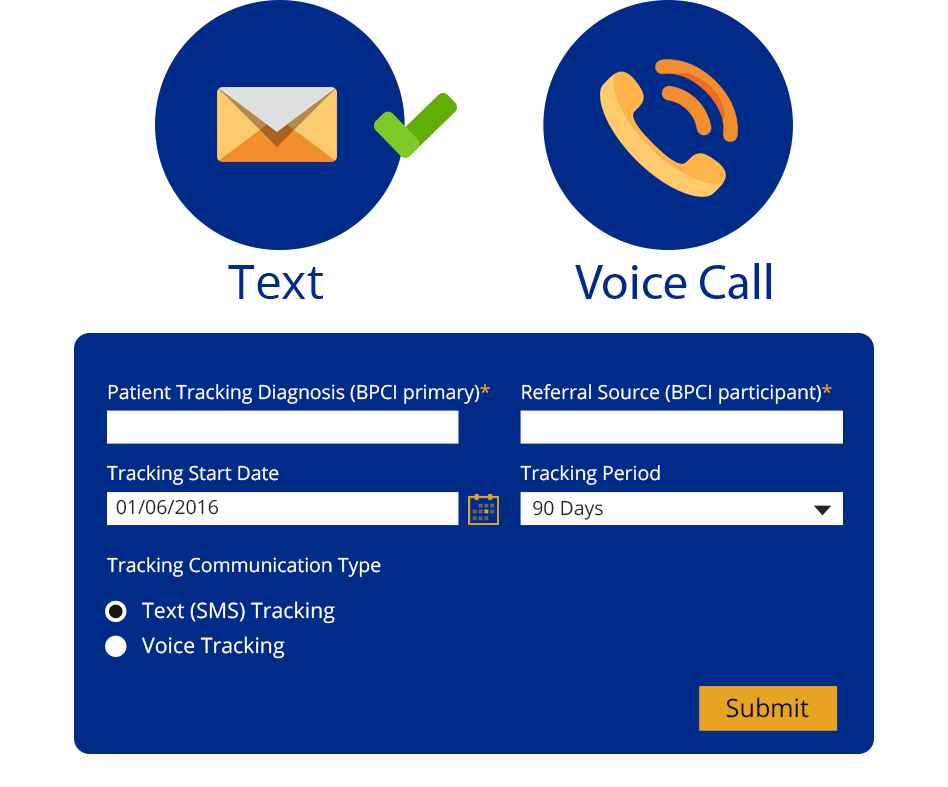 Patient Alert Process
Alert Sent @ 8:30 am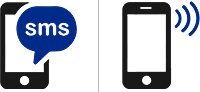 Care Alert Message
Good Moring [patient name], Please rate your current care status at [facility name]: Poor (1) Average (2) Good (3) Very Good (4) Excellent (5). Please expect continued status checks for the next [custom input] days. Thank you.
Care Alert Response Requested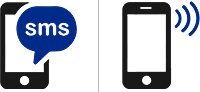 Care Alert Response Action (per patient response)
Response 3 - 5 Action
Action 1 - Send Confirmation to Patient
Action 2 - Record Patient Response (Admin Panel)
Action 3 - No further Action Needed
Response 1 - 2Action
Action 1 - Send Confirmation to Patient
Action 2 - Send High Risk Notification to Provider
Action 3 - Send High Risk Notification to Alternate Contact
Action 4 - Record Patient Response (Admin Panel)